AMERICAL
---
Alan's Medals
---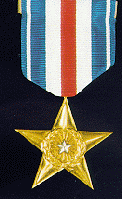 Silver Star
---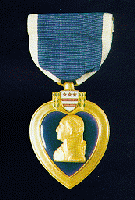 Purple Heart
---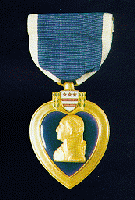 Purple Heart
---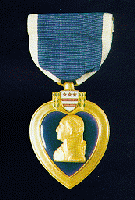 Purple Heart
VIETNAM WAR SILVER STAR RECIPIENT
23RD INFANTRY DIVISION (AMERICAL)




ALLEN, ALAN W. US54508379
| | |
| --- | --- |
| Rank and organization: | SERGEANT E5, U.S. Army, Company A, 1st Battalion, 6th U.S. Infantry, 198th Light Infantry Brigade, Americal Division. |
| Place and date: | Quang Tin province, Republic of Vietnam, 14 May 1968. |
| Entered service at: | Lufkin, Tex. |
| Born: | 16 January 1947, Lufkin, Tex. |
Citation
For Gallantry in action against a hostile force on the 14 May 1968 in the Republic of Vietnam. Sergeant Allen distinguished himself by intrepid actions while serving as team leader with Company A, 1st Battalion, 6th Infantry. On that date, Company A was given the mission of assaulting a company of North Vietnamese Regulars who were occupying well fortified bunkers on a ridge line 17 miles west of Tam Ky. As the company began assaulting the hill, the insurgents opened fire with small arms, automatic weapons, heavy machineguns, rockets, and 60mm mortars. While moving up the slope, Sergeant Allen continuously exposed himself to the enemy fire. As he and another member of his fire team closed on the bunkers, the enemy began throwing hand grenades. Despite the exploding grenades, Sergeant Allen was one of the first Men to breach the enemy perimeter. Once inside the enemy bunker line Sergeant Allen moved quickly and took several of the bunkers under fire. During the ensuing engagement, Sergeant Allen was personally credited with destroying five key enemy bunkers with hand grenades, killing 11 insurgents, and capturing 13 enemy weapons. Sergeant Allen's outstanding display of personal heroism and devotion to duty is in keeping with the highest traditions of the military service and reflects great credit upon himself, the Americal Division, and the United States Army.
---
Note:SGT. FINNIS D. McCLEERY, in this same assault on Hill 352, "For conspicuous gallantry and intrepidity in action at the risk of his life above and beyond the call of duty.", was awarded the Medal of Honor. Click on his name to view the citation.
---
Click here to see a picture of Alan and two of his friends, who were both killed.
---
Click here to see a history of the Tet Offensive.